Mar
21
Wed
March Dinner with Steve Hilton
Mar 21 @ 6:00 pm – 8:30 pm
On Wednesday, March 21st we'll be hosting our Dinner Meeting at the Fremont Hills Country Club
Steve Hilton "The Case for Positive Populism"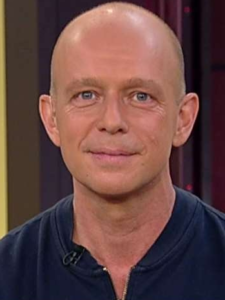 Steve Hilton is the former director of strategy for David Cameron, who was Prime Minister and leader of the Conservative Party (UK) in the United Kingdom from 2010 to 2016. Hilton hosts a weekly show for the Fox News Channel called "The Next Revolution", which debuted in June of 2017. He is a proponent of what he calls "positive populism."
Hilton spent a year as a visiting scholar at Stanford University's Freeman Spogli Institute for International Studies. He is the co-founder and current CEO of Crowdpac, a political data technology startup, and is a visiting scholar at the think tank Policy Exchange.
RSVP: Purchase tickets online or make your check payable to SPARC and mail to:
P.O. Box 466, Los Altos Hills, CA 94023
Early-bird Price: $40 for Members; $45 for Non-Members; $25 for Students (w/ID)
After March 18: $45 for Members; $50 for Non-Members
In this video, Steve Hilton interviews Silicon Valley resident Aaron Ginn regarding a recent Lincoln Network survey of tech employees.