Jul
18
Wed
As is SPARC's tradition, there will not be a meeting in the month of July, however, we will be working on our Annual Summer Picnic to take place in August! More details to come soon!
Jul
30
Mon
Premier Showing of Dinesh D'Souza's "Death of a Nation"
Jul 30 @ 6:30 pm – 8:30 pm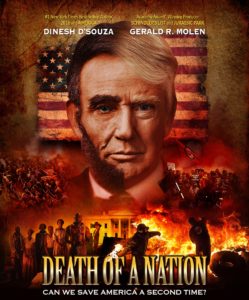 SPARC is pleased to present Death of a Nation, Dinesh D'Souza's latest film about the history of racism and fascism in America, and the Left's misleading narrative in today's political arena.
Tickets are $15 and may be purchased online. Please arrive by 6pm as the movie will begin promptly at 6:30pm.
Everyone will receive a DVD of D'Souza's last film, "America."
Learn more and view the trailer at this link.
Aug
19
Sun
SPARC Annual Picnic at Morgan Manor
Aug 19 @ 4:00 pm – 6:30 pm
On Sunday, August 19th we'll be hosting our Annual Summer Picnic at the Morgan Manor Estate
Join SPARC for 2019 and save $15 off the ticket price!
2019 Members: $35 | 2019 Non-Members: $50 | 2019 Student Members: $15 | 2019 Student Non-Members: $30
SPARC Annual Summer Picnic
For the fifth year in a row, SPARC is fortunate to be able to hold this event on the lovely grounds of historic Morgan Manor in Los Altos Hills. The Tudor Revival mansion, built for businessman Percy Morgan and his family in 1916, is extraordinary and we owe special thanks to its owners for sharing its stunning gardens with us once again.
Featured guests to include Steven Bailey, Candidate for CA Attorney General, Greg Conlon, Candidate for CA Treasurer, and Mark Burns, Candidate for Board of Equalization, District 2.
RSVP: Tickets now on sale!  You may pay online or make your check payable to SPARC and mail to:
P.O. Box 466, Los Altos Hills, CA 94023