Sep
19
Wed
September Dinner: Bob Wickers and the Freedom Foundation
Sep 19 @ 6:00 pm – 8:30 pm
On Wednesday, September 19th we'll be hosting our Dinner Meeting at the Fremont Hills Country Club
Bob Wickers Presents "Reversing the Stranglehold of Public Sector Unions"
Bob Wickers is Vice President of Operations for the Freedom Foundation, a national non-profit action and think tank founded in 1991 that is working to reverse the stranglehold public sector unions have on our government. During the past three years the Freedom Foundation has focused its efforts solely on freeing public workers from their unions in Washington, Oregon, and California by way of aggressive and comprehensive opt-out outreach programs. Bob Wickers is a veteran political strategist, media consultant and pollster who, for over 30 years, has worked at the highest levels of U.S. presidential, senate, and gubernatorial campaigns.
Bob Wickers began his career on the staff of former U.S. Senator Pete Wilson (CA) and as a consultant to the California Senate Republican Caucus. He is a native Californian who can often be found competing in off-road motorcycle races in the Mojave Desert.
RSVP: Purchase tickets online or make your check payable to SPARC and mail to:
P.O. Box 466, Los Altos Hills, CA 94023
Early-bird Price: $40 for Members; $45 for Non-Members; $25 for Students (w/ID)
After September 16: $45 for Members; $50 for Non-Members
Oct
17
Wed
October Dinner: Panel Discussion on November Ballot Measures
Oct 17 @ 6:00 pm – 8:30 pm
On Wednesday, October 17th we'll be hosting our Dinner Meeting at the Fremont Hills Country Club
Expert Panel on Key November Ballot Measures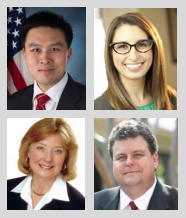 SPARC will host a panel discussion on key ballot measures facing voters on November 6th. Lanhee Chen, Member of the CAGOP Initiatives Committee and Research Fellow at the Hoover Institution, will provide an overview of the eleven measures with the recommended positions of the California Republican Party. Mark Burns, Realtor and Candidate for the Board of Equalization, Sue Caro, CAGOP Bay Area Vice Chair, and Marie Brichetto, Director of Public Affairs for Meridian Pacific, will cover key measures including Yes on 5 (Property Owner Taxes), Yes on 6 (Repeal the Gas Tax Increase), No on 10 (Expanding Rent Control) and Yes on 11 (Ambulance Employees On Call During Breaks).
RSVP: Purchase tickets online or make your check payable to SPARC and mail to:
P.O. Box 466, Los Altos Hills, CA 94023
Early-bird Price: $40 for Members; $45 for Non-Members; $25 for Students (w/ID)
After October 14: $45 for Members; $50 for Non-Members