---
About this event:
Created by SPARC
---
12889 Viscaino Place, Los Altos Hills, CA 94022, USA
On Wednesday, January 17th we'll be hosting our Dinner Meeting at the Fremont Hills Country Club.

Assemblyman Vince Fong "What's at Stake in the 2018 Elections?"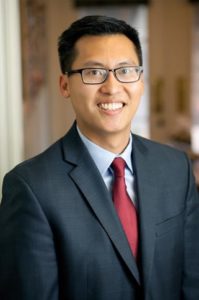 Assemblyman Fong was first elected in 2016. During his time in office he has helped to lead the conversation on energy independence in California and worked to develop policies that permit business expansion and enhance job opportunities for local residents. Fong has emphasized the need to make California more affordable, highlighting the $373.4 billion in higher taxes and fees proposed in the State Legislature. He will discuss the importance of the 2018 Election.
Tickets now available to purchase online!
Or make your check payable to SPARC
Mail to P.O. Box 466, Los Altos Hills, CA 94023
Early-bird Price: $40 for Members; $45 for Non-Members; $25 for Students (w/ID)
After January 14: $45 for Members; $50 for Non-Members
Assemblyman Fong started his career with Congressman Bill Thomas, Chair of the Ways and Means Committee, working on international trade policy to open up markets for our nation's farmers and small businesses. He then returned home to serve the residents of Kern County. For nearly a decade, he served as the district director to House Majority Leader and Congressman Kevin McCarthy, managing public policy issues for the region, working to create jobs, making commonsense reforms, and fighting to improve the quality of life for our neighbors and families.