---
About this event:
Created by SPARC
---
12889 Viscaino Place, Los Altos Hills, CA 94022, USA
On Wednesday, October 18th we'll be hosting our Dinner Meeting at the Fremont Hills Country Club.
Our special guest is John T. Chambers, Executive Chairman of the Board for Cisco. Named many times as one of the top CEO's in the world, Chambers is also the Chairman of the U.S. India Strategic Partnership Forum and is a current member of the board of directors for Airware, OpenGov, Pindrop, and Sprinklr. Come hear his vision for solving California's most pressing problems.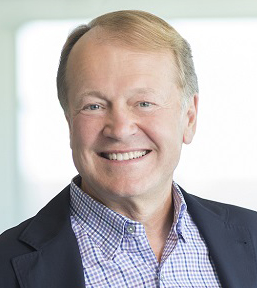 Tickets are now available for purchase online.
Or make your check payable to SPARC
Mail to P.O. Box 466, Los Altos Hills, CA 94023

Early-bird Price: $40 for Members; $45 for Non-Members; $25 for Students (w/ID)
After October 15: $45 for Members; $50 for Non-Members
Over the course of 20 years at the helm of Cisco, John Chambers has helped grow the company from $70 million when he joined, to $1.2 billion when he assumed the role of CEO, to $47 billion when he stepped down as CEO in 2015. He has served as Vice Chairman of President George W. Bush's National Infrastructure Advisory Council (NIAC), where he provided industry experience and leadership to help protect critical U.S. infrastructure. He also served on President Bush's Transition Team and Education Committee.