When:
August 19, 2020 @ 6:30 pm – 7:30 pm
2020-08-19T18:30:00-07:00
2020-08-19T19:30:00-07:00
On Wednesday, August 19 we'll be co-hosting a special online briefing.
"The Return of Discrimination? ACA 5 is now Prop 16 on the November Ballot"
Is ACA 5 the Return of Discrimination?  SPARC, in partnership with the California Congress of Republicans ("CCR") and its supporting chapters welcome Lydia Ortega, Ph.D., Chair emeritus of the SJSU Economics Department, and Gail Heriot, Professor at the University of San Diego School of Law and Commissioner on the U.S. Commission on Civil Rights.
ACA 5, put on the November ballot as Proposition 16 by the Democrat-controlled Legislature, seeks to strip away the inclusive and meritorious standards set forth by Proposition 209 (also known as the "Civil Rights Initiative").  Prop 209 eliminated California's discrimination based on gender or race.  Proposition 209 was heralded by then UC Regent Ward Connelly, approved by a majority of the State's voters, and upheld by the California Supreme Court in a 6-1 decision.
Data show that ending affirmative action actually benefited minority groups academically.
Republican State Senators are speaking out, including Ling Ling Chang who said of ACA 5, "The answer to discrimination is not more discrimination."  Senator Pat Bates said, "I cannot in good conscience support a measure that would enshrine into law the soft bigotry of low expectations. ACA 5 would be a step back from achieving Dr. Martin Luther King Jr.'s dream where we can be judged by the content of our character instead of the color of our skin. I hope California's voters will reject the false promise of ACA 5 at the ballot box."
---
Those who have signed up in advance can access the video conference via Zoom on your computer, tablet, or smartphone. A link to the meeting will be sent by email. Alternatively, you will be able to dial in to hear the audio.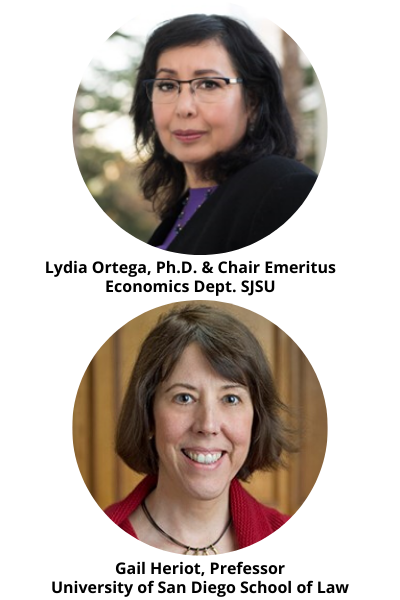 This online briefing is only available to guests who register in advance.
Questions?
Call 848-GO-SPARC (848-467-7272)
or email sparcgop@gmail.com