May
15
Wed
May Dinner with Michael Boskin
May 15 @ 6:00 pm – 8:30 pm
On Wednesday, May 15th we'll be hosting our Dinner Meeting at the Fremont Hills Country Club.
"Outlook for the Economy and Economic Policy" with Michael Boskin

Early-bird Price: $40 for Members; $50 for Non-Members; $25 for Students (w/ID) After May 12: $50 for Members; $60 for Non-Members
Michael J. Boskin served as Chairman of President George H.W. Bush's Council of Economic Advisors from 1989 – 1993. Earlier, on Presidential Candidate Ronald Reagan's Tax Policy Task Force, he helped develop the policies that substantially lowered marginal tax rates, indexed tax brackets for inflation, accelerated depreciation, and created IRAs and 401Ks. He later chaired the blue-ribbon Commission on the Consumer Price Index, whose report has transformed the way government statistical agencies around the world measure inflation, GDP and productivity. 
Dr. Boskin is the Tully M. Friedman Professor of Economics and Wohlford Family Senior Fellow at the Hoover Institution. He is also Research Associate, National Bureau of Economic Research. He advises governments and businesses globally and writes regularly on economic policy in the Wall Street Journal and on global economics in a bi-monthly column syndicated in 145 countries.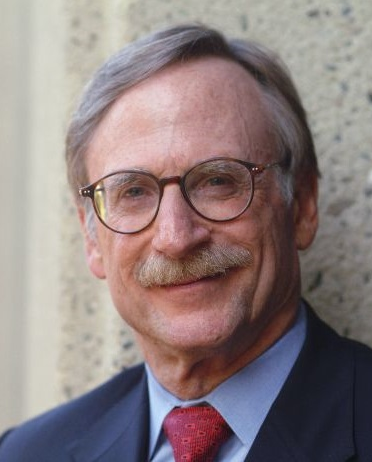 Jun
19
Wed
June Dinner with Nina Salarno Besselman
Jun 19 @ 6:00 pm – 8:30 pm
On Wednesday, June 19th we'll be hosting our Dinner Meeting at the Fremont Hills Country Club.
"Solutions to Promote Public Safety in California" with Nina Salarno Besselman

Early-bird Price: $40 for Members; $50 for Non-Members; $25 for Students (w/ID) After June 16: $50 for Members; $60 for Non-Members
Nina Salarno Besselman is an attorney, and victims' rights advocate since the age of 12. She became involved after her sister was murdered in 1979. Her family's experience with the legal process following this tragedy brought even more pain as they found they had no voice and no rights as victims. This forged her lifelong commitment to serving crime victims and their families. 
After law school she became a prosecutor, including in Placer County where she was responsible for all sexual assault cases. From 1995-1999, Nina worked for Sacramento County and specialized in domestic violence cases. During her career as a prosecutor, she never lost a case.
While working in the California Attorney General's office directing the first state Office of Victim Services, Nina authored "The Death Penalty Handbook: A Guide for Crime Victims." She left that office in 2002 and went into private practice, handling complex family law, criminal cases, and parole hearings.
She also expanded her political role, authoring the Amber Alert to publicize child abductions and enable the public to assist law enforcement in locating missing children. More than 200 children have been recovered as a result. She now serves as Executive Director for Californians United for Public Safety, and as an Executive Board Member for Crime Victims United.
In a recent guest article on CALmatters, Salarno Besselman said, "Until California goes on record that assaulting an unconscious woman, beating up a spouse or sexually abusing a child are in fact unacceptably violent crimes, one wonders how serious the state is about stopping them." She will discuss efforts underway to promote public safety, including a ballot measure that has qualified for the 2020 November Ballot called the "Reducing Crime and Keeping California Safe Act of 2020." The measure fixes the flaws in Proposition 57 by reclassifying several crimes that are no longer considered violent under the law. As a result, inmates convicted of these crimes would not be eligible for early release and would instead be required to serve their full sentences.