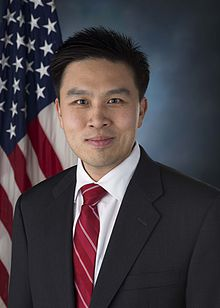 Lanhee Chen is a Hoover Institution Fellow and advisor to past Presidents and US Senators. He will help navigate the twelve measures on the November ballot.
The South Peninsula Area Republican Coalition (SPARC) is a local, grass-roots political organization built on the shared Republican principles of individual liberty and responsibility, low taxes, strong national defense, limited government and leadership in world freedom.
SPARC is affiliated with the California Congress of Republicans, a chartered organization of the California Republican Party, and is a strong voice for all Republicans in the Bay Area. Members have access to special content on this website, and receive discounts for participation in events. Learn more about member benefits and Join Us!
May 12 Special Election Victories!
Republicans came together throughout the State of California, making sure voters knew about our two stellar candidates running in the special election.
The results were overwhelmingly in favor of Melissa Melendez and Mike Garcia. Thank you to all who made calls, donated, and spread the word through your organizations.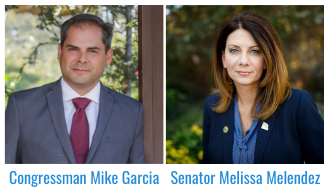 Coronavirus Precautions
SPARC wants to be sure our guests have confidence we are taking precautions so that possible exposure to the coronavirus, or the flu, is minimized. 
Therefore, we are postponing our in person events and offer online alternatives.